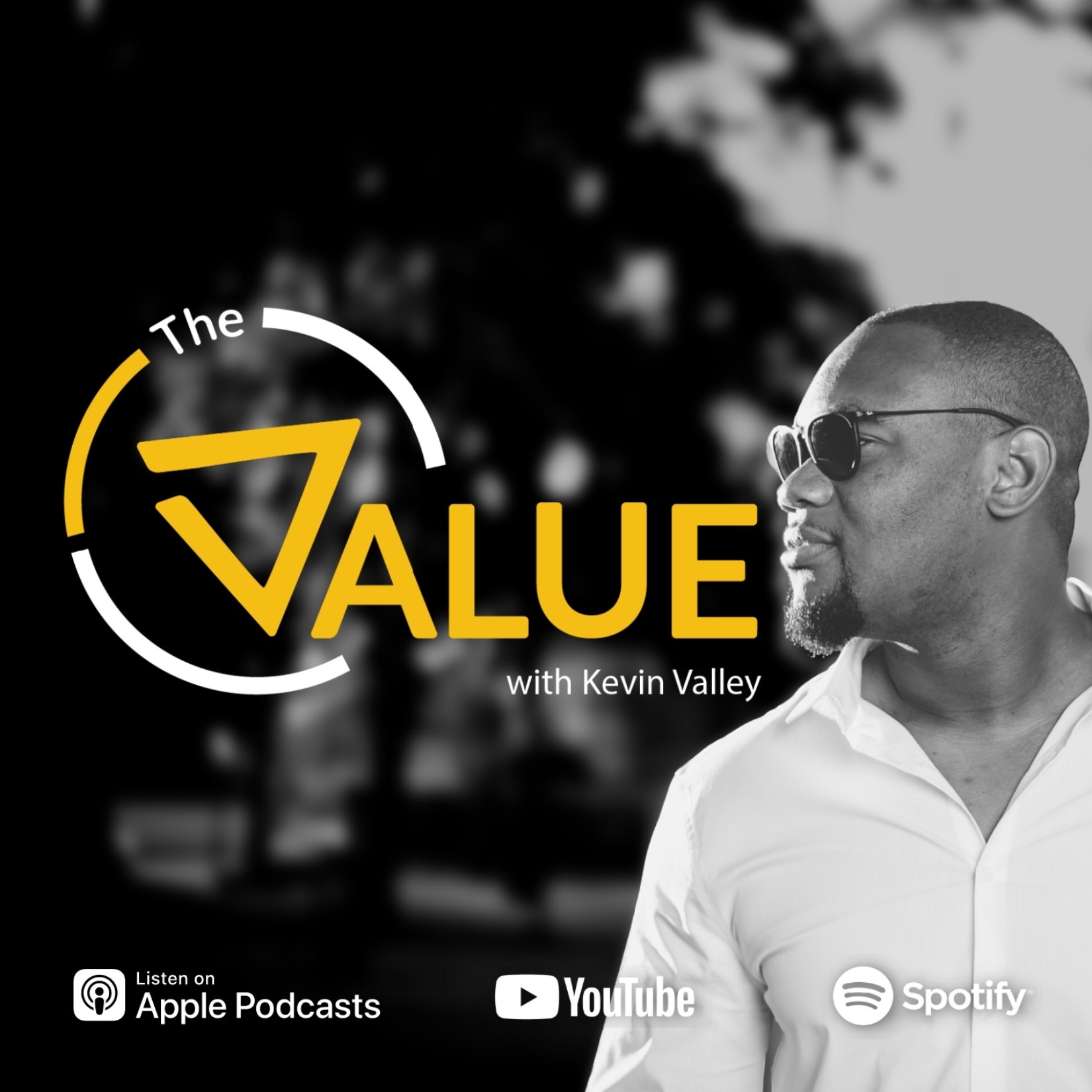 Born in the Caribbean and presented to the world, The Value is a business show for entrepreneurs, business owners, and investors interested in building and investing in companies that are scalable and highly valuable. The show is hosted by Kevin Valley, a Chartered Business Valuator and business consultant who has spent over a decade evaluating companies for debt and equity investment. During this time, Kevin found that while many business owners possess the passion and zeal to build enterprises that solve big problems and change the world, their business models and practices had common blindspots that prevented them from being attractive to investors, and able to command high valuations. Kevin thus decided to use his voice to educate business owners at scale while working with investors to source profitable opportunities. The result is The Value. Do enjoy.
Episodes
5 days ago
5 days ago
Today, we are with Cherie Williams, an accomplished entrepreneur and visionary. Cherie is the founder of FIRM1040, a tax firm assisting clients in different aspects of their financial lives, and owner of Veekle.

Purposely driven, Veekle is a digital peer-to-peer car renting business. She is an experienced accountant holding certifications from the New Jersey Certified Public Accountancy Board, an MBA in Finance, and a Bachelor's degree in Accounting. Having gained valuable experience in corporate leadership roles before starting her own ventures, Cherie is well-positioned for the entrepreneurial journey. She has a deep passion for helping others. 
In this insightful episode, Cherie glances at her journey as an entrepreneur venturing into various start-ups. She shares with us the inspiration behind Veekle, how she turned this concept into reality, and how she manages the challenges any self-funding business faces.
Highlights:
Cherie's journey to entrepreneurship

How the concept of Veekle came to being

What is MVP and why utilize it

How to keep your sanity through the process

How the Veekle platform works

Pitch competitions, their benefits, and how to prepare for them

Taking the business to the next level

Biggest challenges in growing the business

Advocating your business, getting feedback, and taking the risk

The actuality of running a business

Cherie's advice for entrepreneurs
Contact Cherie Williams:
LinkedIn: Cherie Williams, CPA, MBA
Instagram: @iamcheriewilliams
Find out more about Veekle:
LInkedIn: Veekle™
Facebook: facebook.com/justveekle
Instagram: @justveekle
Twitter: @justveekle