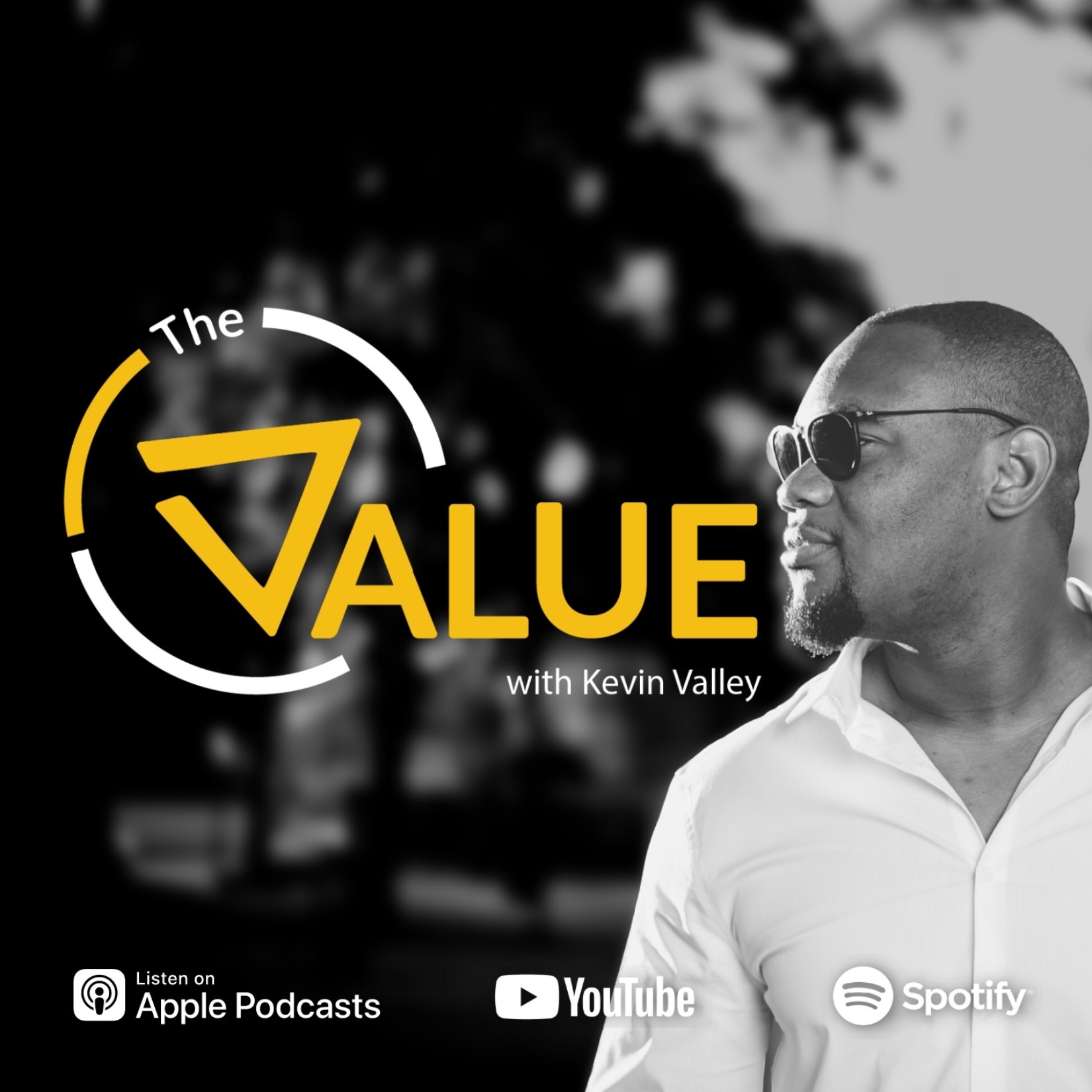 Born in the Caribbean and presented to the world, The Value is a business show for entrepreneurs, business owners, and investors interested in building and investing in companies that are scalable and highly valuable. The show is hosted by Kevin Valley, a Chartered Business Valuator and business consultant who has spent over a decade evaluating companies for debt and equity investment. During this time, Kevin found that while many business owners possess the passion and zeal to build enterprises that solve big problems and change the world, their business models and practices had common blindspots that prevented them from being attractive to investors, and able to command high valuations. Kevin thus decided to use his voice to educate business owners at scale while working with investors to source profitable opportunities. The result is The Value. Do enjoy.
Episodes
Friday Jan 06, 2023
Friday Jan 06, 2023
The Indomitable Tishauna Mullings takes the interview mic on this episode of The Value.
Self-described as a Jamaican "pracademic" who loves to question orthodoxy, Tishauna loves and believes in academia to the extent it can help create real solutions for people's lives. She is a social entrepreneur who believes the world is full of too many issues for folks to go into business ONLY for profit.
With a resume as long as it is inspiring, Tishauna wears several hats as a youth leader, community builder, and social development practitioner. Her work centres around building community wealth through rural regeneration. She is the founder of the Little Genius programme and NexxStepp Lifelong Educational Services, a social enterprise focused on empowering young people by equipping them with practical skills for employment.
Additionally, Tishauna is a Caribbean 30 under 30 Award recipient, Chevening Scholar, the winner of the 2013/2014 Farm Queen competition, Recipient of the Governor-General's Award for St. Thomas in 2015, and a delegate for President Barack Obama's Young Leaders of the Americas Initiative.
This episode is an inspiring and informative conversation on:
How to tap into your potential to make change in the space you live in
Tishauna's testimony of how life coaching impacted her life and how she has used her experience to empower others
A brief introduction to her Ready-Set-Go Coaching Model and How it works
The Little Genius programme and NexxStepp Lifelong Educational Services and their respective social impacts
Understanding the value of social enterprises
How entrepreneurs can use the cross-subsidization model to meet profit goals while investing in social enterprises
Differentiating between Corporate Social Responsibility and Social Entrepreneurship
How profit-led businesses can better serve social causes
Tune in to this episode as we learn how to build community wealth with Tishauna Mullings.
Resources: